Indiana Priest Credibly Accused of Sexual Abuse of a Minor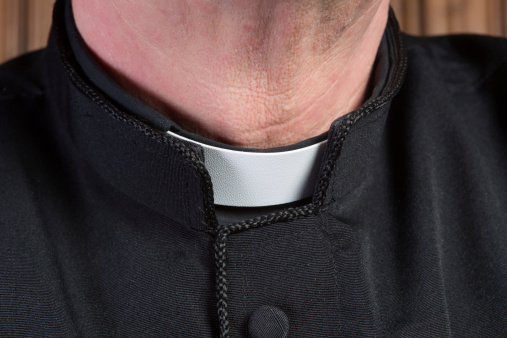 By Matthew Handley
Ann Arbor, Michigan, 29 September 2021 / 5:00 pm
A priest in the Diocese of Ft. Wayne-South Bend was removed from ministry after the diocese learned of a credible allegation of sexual abuse with a minor.
Fr. David Huneck served as the pastor of St. Paul of the Cross Catholic Church in Columbia City, IN and the chaplain at Bishop Dwenger High School. Once the diocese learned of the allegation, he was suspended from both of those posts. The Diocese also suspended his priestly faculties.
In a September 28 press release from the Diocese, church officials say that they learned of the accusation on September 19. They then notified Indiana's Department of Child Services and the Columbia City police department, which is diocesan policy.
Bishop Kevin Rhoades gave a press conference yesterday. In that conference he said that he was shocked by the allegation because there were no "red flags" with Huneck. "Temptation and sin, I guess, happens, but I cannot think of anything we could have done differently," the bishop said. He also detailed the screening process for seminarians, which Huneck appears to have passed.
The bishop did not provide details on the victims in order to protect their privacy and keep from inhibiting the ongoing criminal investigation.
"The Diocese of Fort Wayne-South Bend extends our heartfelt prayers to all who are affected by this news and stands firm in its commitment to investigate any allegation of sexual abuse by a member of the clergy and to listen to and support anyone who has been abused," Bishop Rhoades added.
Ave Maria Radio President and CEO Al Kresta addressed this incident on Kresta in the Afternoon and shared his own experience working with sexual abuse survivors in the Church and his role on the advisory council for the Diocese of Lansing. "We in the Body of Christ must fearlessly tell the truth, established by solid evidence, not innuendo or rash judgment," he said.
You can watch the full press conference with Bishop Kevin Rhoades below and listen to Al's commentary on the incident as well.