By Matthew Handley
Ann Arbor, Michigan, 21 June 2021 / 12:30 pm
On Friday, Ed Clancy, the Director of Outreach for Aid to the Church in Need joined guest host Matthew Bunson on Kresta in the Afternoon to discuss Ethiopia's Tigray region and Nigeria.  It was reported last week in WORLD that 1,470 people have been killed this year and 2,200 more have been abducted by Islamic extremists in Nigeria.  This is despite the fact that one of the country's main Islamic extremists groups, Islamic State West African Province (or ISWAP), claims that Abubakar Shekau, the leader of the rival Islamic extremist group Boko Haram, is dead.  Sheakau was the one who supervised the kidnapping of more than two hundred schoolgirls in 2014.  That story made international news.  Take a listen to Ed Clancy's analysis; it provides a great perspective on the suffering Christian communities in Africa.
The UN attempts to dabble in religion
It was reported this morning that a group of special rapporteurs for the United Nations Human Rights Council are preparing to issue a statement that is aimed to push the Holy See (and the Catholic Church) to accept gender ideology and abortion, under the guise of sexual abuse. The Catholic News Agency has reported the most on this topic. Their Rome correspondent also says that it goes after the seal of the Sacrament of Confession.
Anything said within the Sacrament of Confession is sworn to secrecy under the penalty of excommunication. This is a vital part of the sacrament but it is also the part most under attack. Early this year, a law maker in North Dakota (and previously in California and in other states) tried to pass a bill making it mandatory for priests to report abuse they hear in the confessional. This is based off of a flawed idea that priests systematically confess abuse to other priests who are complicit in in their abuse. First, there is no evidence of this. Second, it is not allowed by canon law.
The United Nations and other international non-governmental organizations (IGOs) has worked hard to export abortions and gender ideology across the world. In 2019, reports were coming out of South Africa that Doctors Without Borders could not find doctors who were willing to perform abortions. In areas of the world such as Africa and South America, gender ideology and abortion are not accepted in any part of their culture. Yet the UN and other IGOs (which seek to promote equality among nations; in the UN General Assembly, Botswana has a vote weighted equally with the United States) seem to push "western" values upon states that do not want them. Is this a new form of cultural colonialism?
There is a similar comparison to be made where when the United Nations tries to dip its hand into religion. Fortunately, these special rapporteurs have no power to do anything and are not able to pressure the Holy See into making any changes. The attempt to do so, however, is concerning.
Burma's military continues attacks on Christian areas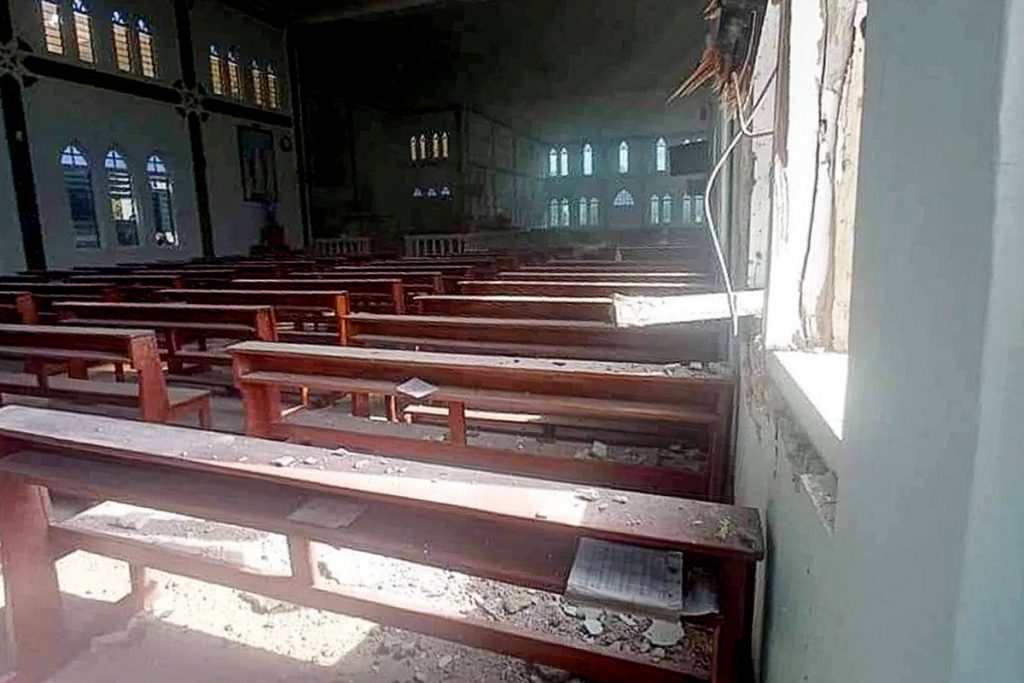 And finally, in Burma, the military are continuing to target Christian majority areas in country's civil war. It is important to note that this string of violence is not directly related to Burma's coup on 1 February. However, as UCA News reports, at least 175,000 people have been displaced in Kachin, Kayah, Karen, Chin, and Shan states as fighting continues, all of which are largely Christian areas.
This conflict is between military and ethnic armed groups and the People's Defense Force and the recent violence started in March. Civilians in the conflict have fled to hide in the jungles and churches while the PDF continues indiscriminate air strikes in the regions. Two weeks ago, on the feast of Corpus Christi, a Catholic church was shelled and severely damaged. Fortunately no one was hurt, but in May, four were killed during an attack on a Church in Kayah State.
Continue to pray for our Christian brothers and sisters around the world, especially those who have to flee their homes because of violence and war.